Nervous for a first date or looking to rekindle the love with a much-needed date-night? Long Beach is an exciting city to date in with venues and activities for the most diverse of tastes. Take your pick from restaurants, beaches, bars, gardens, parks, and plenty more. Best of all, most of our favorite date spots in Long Beach are completely free. Experience love in the LBC with our list of the 15 best date ideas!
TOP 17 DATE IDEAS IN LONG BEACH
1. Earl Burns Miller Japanese Gardens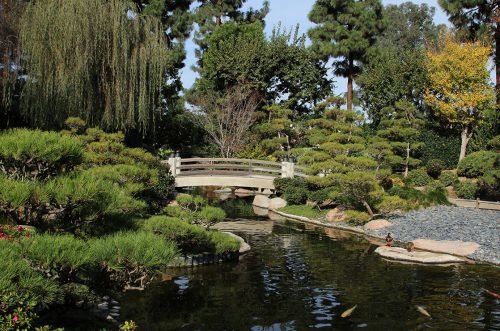 The Earl Burn Miller Japanese Garden located on the campus of Cal State University, Long Beach (CSULB) is truly a gem in the heart of Long Beach. If you're looking for a quiet, romantic, fun, and relaxing date idea in Long Beach, The Japanese Gardens are for you.
Explore a habitat full of peace as your date hold hands through the winding pathways, observe the playful koi, enjoy the tea house, and finally relax in the zen garden. With the beauty of the landscape, it's no wonder it's one of the top wedding destinations in all of Southern California.
2. Paddleboarding and kayaking in Belmont Shore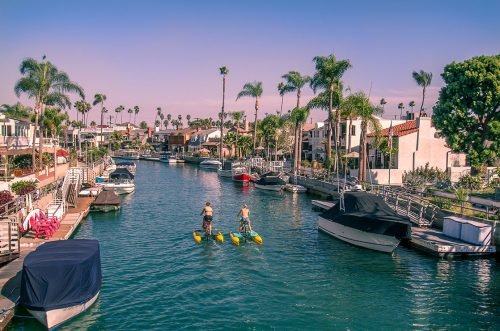 Belmont Shores is a classic interpretation of a quintessential Southern California neighborhoods. Not to mention, this seaside Long Beach Community is home to sandy beaches, lagoon, canals, and home-lined boardwalks. That makes it the perfect spot to take your boyfriend or girlfriend on a fun paddleboarding and kayaking date.
Located right by downtown Long Beach, Belmont Shore is officially a trendy date location in Southern California and nighttime family destinations. Furthermore, there are plenty of exciting things to do at night.
3. Shopping on 2nd street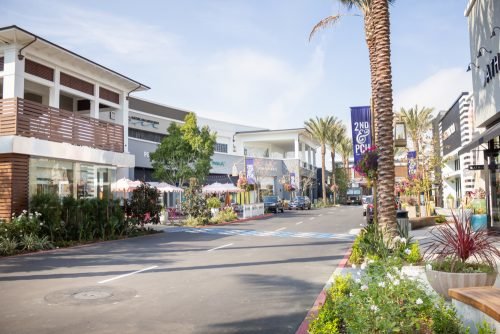 2nd Street is second to none when it comes to boutique shopping in Long beach. Furthermore, it's the perfect spot for a romantic date outing. There are fun quirky stores that make for adventure and allow for shared joy between you and your significant other. Window shop the entire street before stumbling upon the perfect restaurant for a joyous date night.
4. Rancho Los Alamitos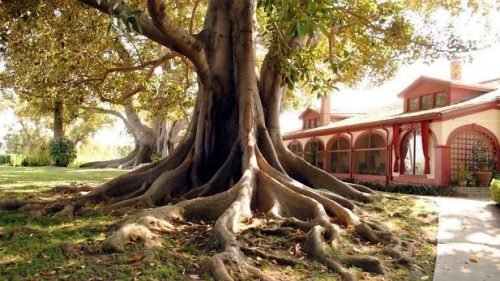 via californiabeaches.com
Ranch Los Alamitos is situated just behind the campus of Long Beach State, University that offers up the historic charm for anyone looking for a fun date destination in Southern California. Its beautiful gardens are the perfect place to hold hands with the person you share this experience with. While a first date might not be the ideal opportunity to post a selfie, the views at Rancho Los Alamitos will make you think differently.
The Ranch is open to the public Wednesday through Sunday from 1:00-5:00 pm. Once you're done exploring the ranch, head over to the gardens for a relaxing break amongst the flowers.
5. Signal Hill Park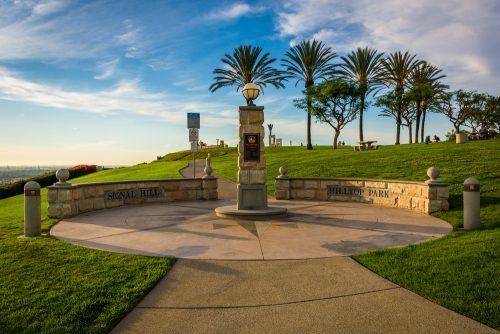 Signal Hill's Hilltop Park is one of the best views in the Greater Los Angeles Area and the premier view of Downtown Long Beach. There's nothing better than a romantic setting with the small twinkling lights of a city in front of you. Take advantage of Long Beach's beautiful weather and make this your next date spot. You can also make use of the picnic tables, public restrooms, and paved walking paths.
6. Long Beach's Aquarium of the Pacific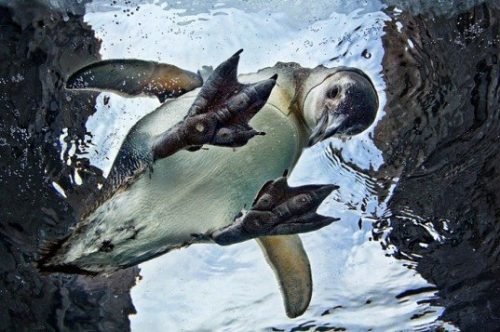 In our opinion, there's nothing cuter than a classic aquarium date. You won't find a better option than The Aquarium of the Pacific, which just so happens to be the largest in Southern California with more than 1.7 million people visiting every year. here are close to 20 attractions running within the aquarium at any one time, and special events during holiday seasons. Some of the most popular exhibits include the Sea Otter Habitat, the Shark Lagoon and the virtual events such as Penguins 4D.
7. The Laugh Factory Long Beach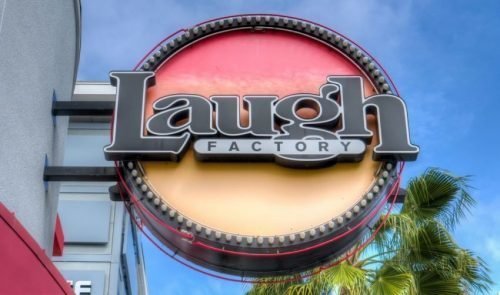 The Laugh Factory is one of the most well-known comedy clubs in the United States with locations in Hollywood, Las Vegas, Reno, Chicago, and of course Long Beach. There's nothing more fun than sharing a laugh with someone you like. Therefore, we think a comedy club is a perfect all-around Long Beach date spot. Upcoming performers include Bill Bellamy, Johnny Sanchez, Jade Catta-Pretta, Steve Wilson, and Thomas Dale.
8. Sunset Stroll in Long Beach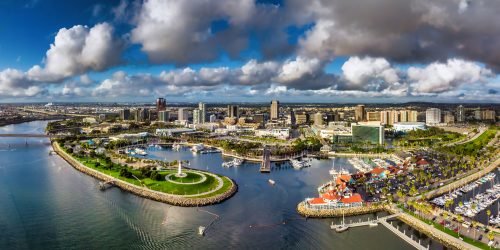 Downtown Long Beach is an extremely walkable area and stretches of waterfront real estate make for a beautiful sunset stroll and date idea. We suggest starting out on Pine Street and then work your way over to the Queen Mary. Take advantage of the warm California sun setting over the Long Beach pacific.
9. Gondola Ride in Naples Canal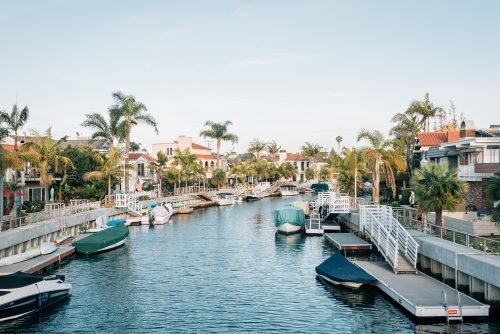 The Naples Canal is a quaint little touch of Italy right here in Long beach. The Canal snakes along neighborhoods and happens to be the perfect spot for a romantic sunset gondola ride with your date. You can even bring wine and cheese to liven up your Italian experience. If a gondola ride isn't your speed, take advantage of the kayaks and stand-up paddleboards.
10. The Queen Mary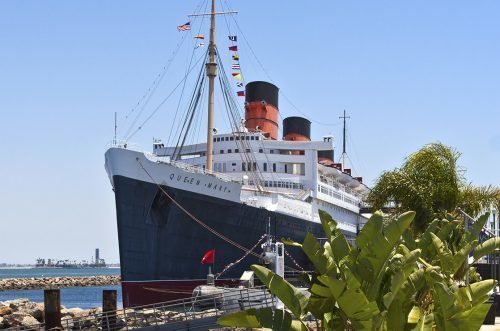 There's nothing like a drink and dinner aboard the iconic Queen Mary in Long Beach. The ship and its Observation Bar offer up beautiful views with live music on Fridays and Saturdays. Best of all, the restaurant onboard is listed as one of the top 100 most romantic restaurants in the U.S. Best of all, parking is free with restaurant validation.
11. 4th street retro row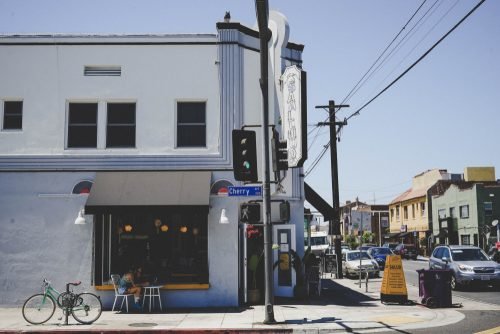 Explore one of Long Beach's hippest shopping spots. Retro Row has plenty of vintage finds from clothing to furniture and everything in between. Most shops open at noon and close at 7 pm giving you time to shape and take your date out to dinner afterward.
12. Pine Avenue Restaurant & Bars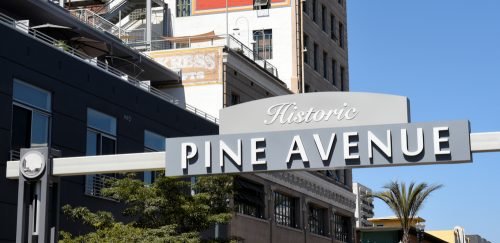 Pine Avenue is another great walking spot along the water. During the day, it's quiet and relaxing, but at night you'll find loud bars, restaurants, and clubs. Explore options like the Pine Street Pub, The Federal, Water's Edge Winery, Cafe Sevilla, and plenty more. If you're looking for a lively Friday or Saturday night, you won't have to look any further than Pine Avenue in Long Beach.
13. Explore Shoreline Village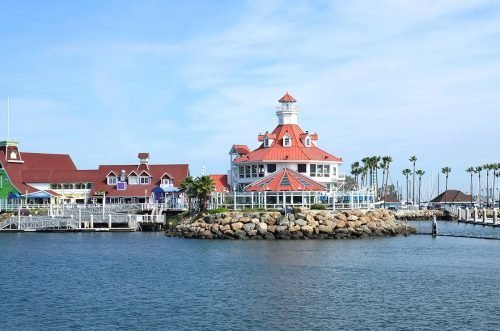 Shoreline Village is one of Long Beach's iconic spots that make for exceptional first date ideas. The waterfront boardwalk boasts fun stores, restaurants, and plenty of entertainment. For the active couples out there, you can try a self-guided bike tour around Shoreline Village, Seal Beach, and Naples. Finally, dine on the waterfront, walk on the water, and keep your eyes out for seals frolicking in the water.
14. Take the Ferry to Catalina Island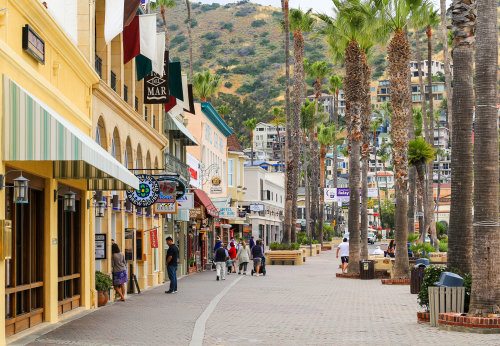 Long Beach harbor is the perfect jumping-off place for a ferry ride to Catalina Island. While it takes planning, it's a great date spot for escaping the stress and noise of the mainland and trading it for an upscale island experience. The Catalina Express ferry gets you there in under an hour.
15. Ice Cream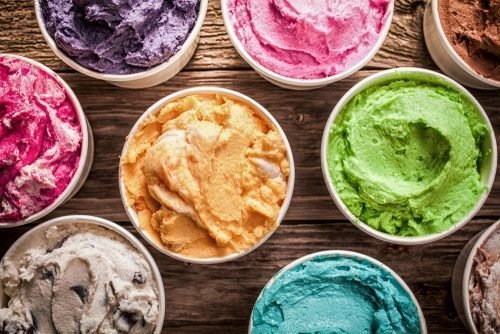 Wherever you get it, ice cream is a great choice when it comes to an idea for a date. You get to see what your date's favorite ice cream flavor is (good to know for the future), and you can even share one for that more intimate feel!
16. Playing Pool at a Sport Bar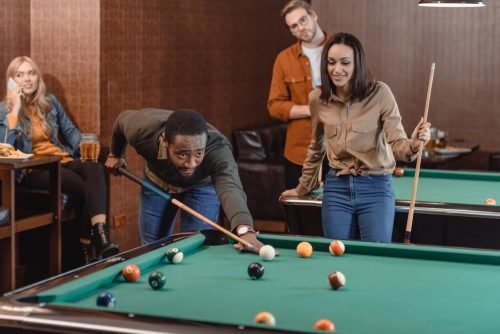 For those with a more competitive spirit, playing pool at a local bar is a perfect date idea! Long Beach is filled with places that have pool tables and great drinks. Place bets for who buys the next game or drink, and have a blast while partaking in some friendly banter.
17. Stroll Through a Used Bookstore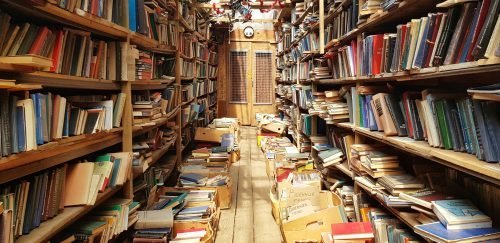 Taking a walk through one of Long Beach's used bookstores is a perfect way to get familiar with the interests of the person you're with, and you get to discover some amazing literature! Many of these book stores also sell cool vintage items, toys, vinyl, and so much more.
Looking for convenient hotel accommodations in Long Beach? Hotel Current is conveniently located in central Long Beach just minutes away from all the action in downtown. If you're looking for even more things to do in the LBC, check out our attractions page. Book your local stay with Hotel Current today!