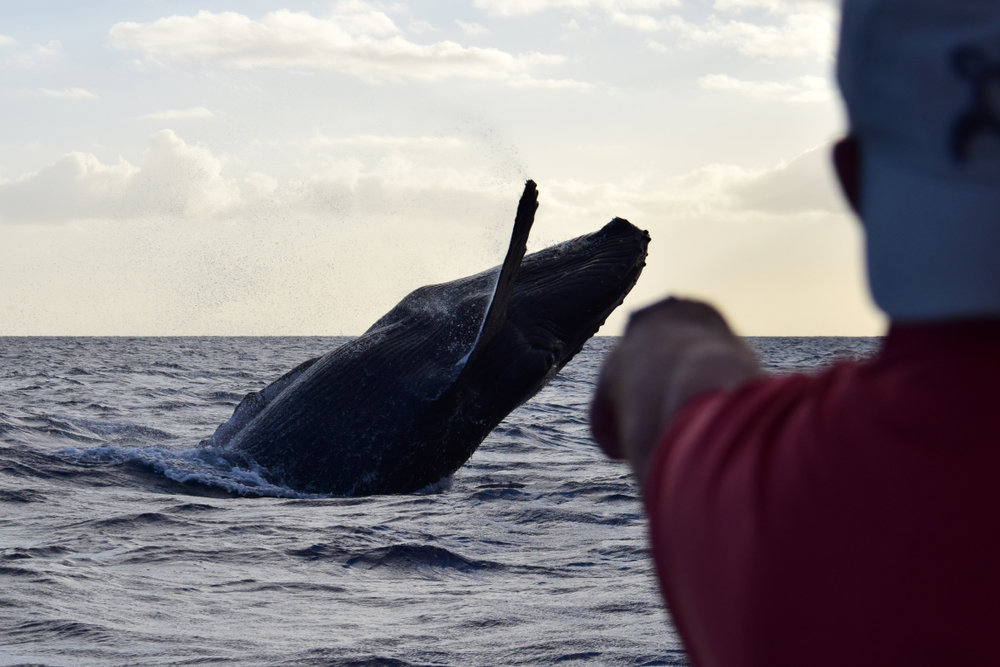 As one of California's most visited ocean side cities, Long Beach truly loves the Pacific Ocean and all that comes along with it.
Home to one of the nation's largest ports, ocean educational center, city-wide recycling programs, beaches, harbors, and more, both Long Beach residents and visitors are able to enjoy the beauty of the big blue.
One of the most amazing and natural luxuries available in Long Beach is the breathtaking views of the largest animals ever known to live on this planet. Whales!
Long Beach has a variety of options when it comes to whale watching, and included in this article are some of the best ones.
Without further ado, here's our list of the best whale watching in Long Beach, CA.
Let's dive in.
Be sure to contact these organizations to see their operating hours, availability, and any changes to their services that may have occurred due to COVID-19.
BEST WHALE WATCHING IN LONG BEACH, CA
Although the company is located in Newport Beach, they have been a long-standing favorite of Long Beach area visitors for over 20 years, and are within minutes of the city.
Newport Landing offers cruises out in the ocean every day year-round, giving people many opportunities to see these majestic animals in action. The company comes equipped with several different kinds of ships, depending on how many people are present on each tour. They even offer private ship rentals!
Alongside whales, other sea life including Bottlenose dolphins and Common dolphins are a regular sight.
Newport Landing offers multiple packages including:
Captain's Seating VIP Experience
15-Passenger Whale Watching Adventure
Grab your tickets here, and enjoy all the Pacific Ocean has to offer. When in the Long Beach area, make sure to add Newport Landing Whale Watching to your list, and you'll be glad you did!
Harbor Breeze Cruises has been providing services including whale watching, charter cruises, and world port for nearly 20 years. In fact, they offer more whale watching tours than any other company in the surrounding area.
Harbor Breeze mentions The Aquarium of the Pacific on its website, offering guests of the aquarium the opportunity to experience this awesome service.
They offer whale watching experiences from two locations, including Long Beach and San Pedro, which is named LA Water Front Cruises.
Harbor Breeze offers some of the best in nautical vessels, varying in sizes and with features including seating, snack bars, bathroom, salons, and plenty of room on the deck to whale watch.
Their experienced crew aims to not only show you around the ocean but educate you on the various animals (including whales) that one might come across. Harbor is also very strict on their policies when it comes to the safety of the sea life, making sure to follow all protocols and rules to try and not disrupt the ocean's ecosystem.
Be sure to check out their gallery of amazing photos including whales, dolphins, sea lions, their vessels, and so much more.
Get your tickets here and have an unforgettable experience!
Although not strictly a whale watching company, Spirit Cruises is a cruise operator with over 35 years of experience that offers guests the opportunity to see amazing sea life while taking one of their harbor cruises.
When on a Harbor Cruise, guests are able to see over 100 points of interest including the Long Beach Main Channel, Old US Navy Base, Sea Lion Buoy, Hanjin Pier T, and much more.
Spirit Cruises offers many types of cruises for its guests including:
And more!
Their dinner cruises are one of their best-known services, including dinner, cocktails, and starlit dancing. It makes for a magical experience, all while enjoying the best sights of the sea.
Be sure to take advantage of this amazing sealife service in Long Beach. From whale watching to fine dining and drinks, this is a one of a kind experience.
Enjoy the sights of other beautiful marine mammals such as the Humpback Whales, Killer Whales, and Minke Whales, who can all be seen off the coast of Long Beach. All cruises do depend on the weather.
NOTABLE WHALE WATCHING LOCATIONS NEAR ORANGE COUNTY, CA
4. Newport Coastal Adventure – Newport Beach, CA
5. Captain Dave's Dana Point Dolphin & Whale Watching Safari – Dana Point
6. Davey's Locker Sport Fishing & Whale Watching – Newport Beach
7. Newport Surfrider – Corona Del Mar
As our honored guests of Hotel CURRENT, enjoy not only personalized service catered to you and your desired stay, but receive discount tickets to both the Harbor Breeze Cruises and Aquarium of the Pacific any day, every day! Available at our Front Desk, enjoy comfort and ease as you plan your excursion from beginning to end.
Hotel Current is conveniently located in central Long Beach just minutes away from all the action of downtown, the airport, and premier whale watching spots!. If you're looking for even more things to do in the LBC, check out our attractions page. Book your local stay with Hotel Current today!